Almost all the apps require internet connectivity nowadays and for every app you install and use, what they need is your data pack to connect to the internet when you're on the move. Most of the apps like are heading to the cloud and data-hungry apps like YouTube and SoundCloud needs a chunk of data to get what you want.
Save Mobile data on Phone
But, today we have jio which gives maximum data but Jio restricted the data to 1GB/2GB per day. If you want to watch movie on YouTube, this data is not enough to you. After the l;limit the internet speed will decrease, so here is a simple solution to your problem and the solution is a app named "Opera Max".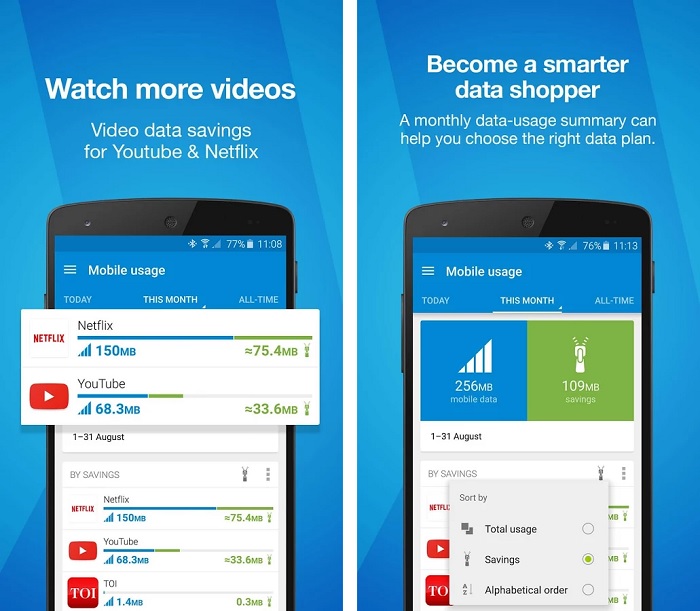 For starters, the app itself looks appealing with material design and an intuitive interface. Best of all, it only takes up 5 MB of space so space is not an issue at all. All you have to do is tap the toggle button on left, the app will just take care of everything for you. You can see how much data you're saving, and also see which apps are actively using data.
The best part about this app is you can see your data usage in a timeline format because the application monitors and keeps count of how much mobile data you have used on a monthly or daily basis. It also monitors how many MBs and GBs of data each app uses, to give you full control over your data plan.
So Download App Here and start saving your mobile data usage.
also read Two tech domains for sale with lowest price.